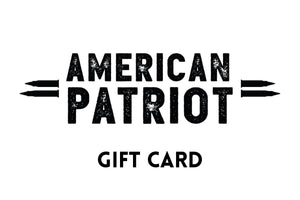 Do you need a gift for a family member or friend and don't quite know what they want?
Did you forget what size they wear, or are not sure which design is best?
Look no further than the gift card! It's quite possibly the safest way to make sure your folks are happy and you can be sure you did the right thing!
Our gift cards don't expire either and they're digital so no more worrying about losing the card. Gift cards can be used to purchase all American Patriot 702 and Common Sense Coffee products.